Find out whether you are biological cousins.

Features:


All DNA tests are run 2x for absolute accuracy


No age limit


Private and confidential
Collection method: Buccal swab
At Home DNA Test Kit (For Personal Knowledge)
Find out whether you are biological cousins
This DNA Cousin Test (Private Home Kit) is an ideal way to determine the likelihood that individuals are first cousins, when the parent(s) in question are not available for testing. 
The mouth swab can be collected quickly and discreetly in the privacy of your own home and sent to our laboratory for analysis. You will receive your results in your online account or by mail or email.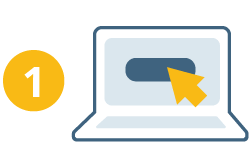 Choose the test that matches your need from our large array of tests. The kit will be delivered to your doorstep. There is no need to leave the comfort of your home.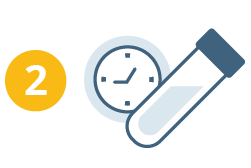 Register and activate your test. Collect your sample. Return your sample to our lab as soon as possible, using the prepaid envelope included in the kit.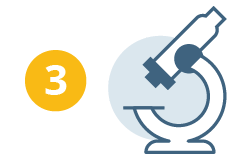 Your sample will be tested as soon as it arrives in our lab. Your results will be available through our secure online platform.
Frequently Asked Questions?
Here are some questions we usually get. If you would like yours answered, please contact us.
What if the parties to be tested live in different cities, can you split the kit?
Yes, the kit can be split and the sample collection components sent to each address separately. The collection components are individually barcoded, and will be tested together once the samples arrive at the laboratory. To order a split kit, please write the following into the Order notes box of the online order form "Please split kit". Please also indicate the name and address to send each component. For example, please state "send one Cousin's portion to… (specify name and address)" and "send the other Cousin's portion to… (specify name and address)".
What if I need a legal test?
Legal testing requires you to attend an appointment for sample collection. If you need a legal test, purchase this kit and follow the enclosed instructions to pay the difference and switch to legal testing. Legal testing is available in the US, Canada and UK.
No. Any of the DNA tests can be performed on individuals of any age, even newborns. If the patient is a minor, the legal guardian must sign the DNA testing consent form.
How are the test kits stored?
All test kits are stored at room temperature before and after sample collection.
No. Test kits can be stored indefinitely prior to sample collection. Test kits should be returned for testing within 3 months after sample collection.
How is the DNA sample collected?
DNA is collected by rubbing a brush gently inside the mouth against the cheek for 15 seconds. The collection is safe and painless.
Conclusively determine whether an alleged father is the true biological father of a child.
Investigate whether individuals are full siblings, half siblings, or not related.
Investigate whether an aunt or uncle is the true biological relative of a nephew or niece.